11 Apr 2022
COUNTRY SPOTLIGHT: ZIMBABWE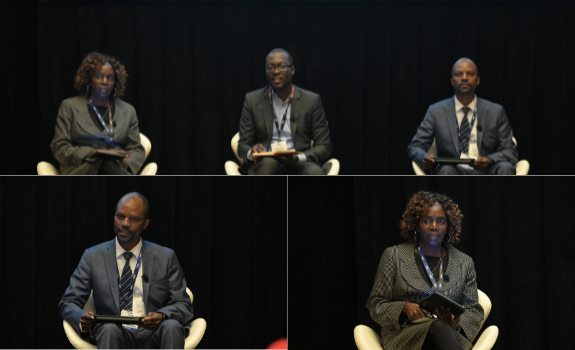 SUMMARY OF THE SESSION UNDER THE SAME TITLE THAT TOOK PLACE AT THE POWERING AFRICA SUMMIT (PAS), IN WASHINGTON DC, ON MARCH 2022.
The electricity demand in Zimbabwe is high as the country continues on a growing path. Currently, 40% of the population has access to electricity, but they all reside in major towns.

The country's daily electricity demand fluctuates between 1000-1700 MW against the current capacity of 1400 MW, leaving the country in a deficit. Zimbabwe uses pay through agreements with South Africa and Mozambique to furnish its electricity deficiency, retrieving its 400 MW demand.

Zimbabwe's current strategy to satisfy its electricity deficit is divided in four parts:

- First, to update their water supply infrastructure as they mainly rely on hydrogen power.
- Second, to maintain a cost-effective tariff to stimulate the economy and protect the assets lost via pay through agreements.
- Third, to integrate a national energy resource plan that would encompass grid extension, solar power plant development, and adopt mini-grid utilization.
- Lastly, the fourth consists on reviewing the democratization of power to ensure a fair and swift transition of renewable energy for all 100% of their population.

While their strategy is sufficient, Zimbabwe encounters the effect that climate change has on its major energy source. Water levels have declined significantly in recent years. Thus, the nation seeks investors to aid the transition to solar energy.

Zimbabwe has engaged the African Development Bank to draft agreements and documents required to launch the competitive bidding process for investors and developers.

Though Zimbabwe prioritizes impact areas [schools, hospitals, and clinics], their goal is to provide electricity to 90% of their population.